"My dog immediately relaxes. This blanket is amazing."

Size: 70cm x 50cm
This premium quality cotton weighted blanket can help reduce stress, relieve anxiety and improve sleep in extra-small dogs. This includes breeds such as Chihuahuas.
Get it from:
We make each cotton weighted blanket for an extra-small dog of coloured cotton drill in our factory in Mandurah, WA.
The secret to the blanket's calming effect is its weight. This comes from fine micro glass beads that have no sharp edges.

The glass beads mean that there is no disturbing rustling or swooshing noise so that your pet can sleep peacefully.

We fill each weighted blanket with two layers of cotton wadding. This keeps the micro glass beads that provide the weight in place so there is no "bunching" or "pooling" of the beads. This means that the beads stay evenly distributed for the best calming effect.

Which all means that Calming Pets' weighted blankets can help your dog:
☑️ Sleep better for longer;
☑️ Feel calmer and less anxious;
☑️ Not be stressed by external factors like loud noises.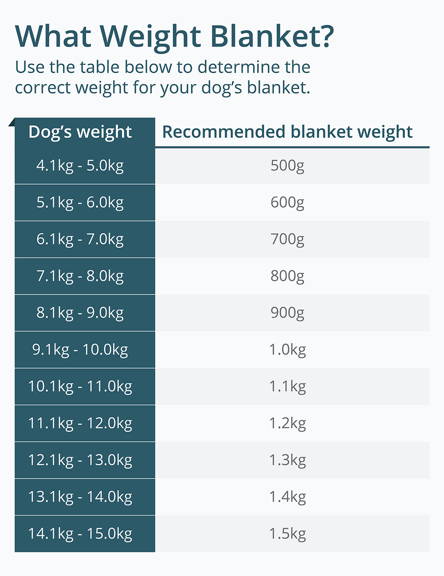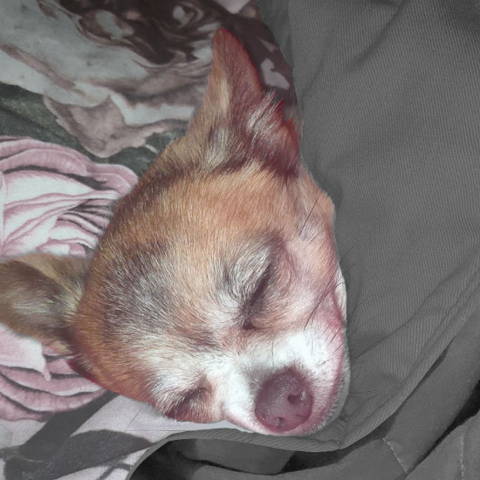 Easily works to calm a dog's anxiety
NO NEED FOR SEDATIVES OR MEDICATION THAT MAKE A DOG FEEL WOOZY.
Plus choose your favourite fabric from our selection of cotton, snuggly raised dot sensory minky, plush smooth minky and practical water-resistant options.
So that the weighted blanket fits your lifestyle and home.
PLUS, every Calming Pets' weighted blanket is machine-washable on cold, gentle cycle.
CALM YOUR DOG'S ANXIETY TODAY
No more messing up your home or crying outside. No more panicking when there are loud noises or storms outside. No more quivering with fear in the car.

The result? A happy owner who enjoys spending time with their dog. And knows that they can relax when the dog is in a potentially stressful situation.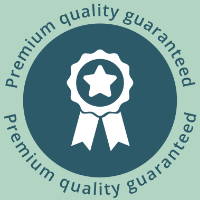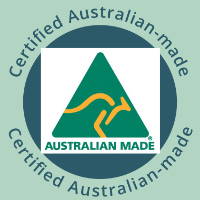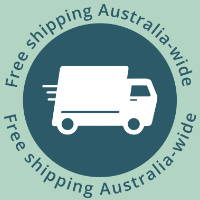 What are people saying about Calming Pets' weighted blankets?

"I have a Miniature Schnauzer, Ruby. Along with her age, she suffers severe anxiety. Her blanket is incredible. She actually gets ON her weighted blanket and makes noises until I place the weighted blanket OVER her. She immediately relaxes. This blanket is amazing."
- Natalie F

"My pooch doesn't travel very well. She becomes anxious and stressed. Putting the blanket over her helps to calm and reduce the stress. Making the journey more enjoyable for all."
- Kathy C

"Going on 3.5 hours. Hasn't moved. She's snoring. Very content. She's usually wandering around the house annoying me at this time of night, click clacking on my wood floors cause she can't relax. I think she might be staying put tonight!"
- Mel S

My pooch gets anxious when having to drive in the car.
Placing her under the blanket helps her to stay calm and we all arrive happy.
- Kathleen C

"We have a 3 year old rescue male Rottweiler who we adopted 18 months ago. He came to us with severe anxiety. We tried everything to help him overcome this!!
A friend suggested a weighted blanket. Since we bought it he has been a different doggie!!
He asks for us to put it on him at bedtime. It has worked wonders for storms and any other loud noises like tradies working in the area. We got a 5kg minky and cotton one!
Thank you Calming Pets for helping my furbaby."
- Paula G

"I have an extremely damaged rescue pup who we adopted in 2017. She came to us with severe anxiety due to being beaten, abused and neglected for the first 8 months of her life. We had multiple trainers and behaviourists assess her and resulted in medicating her to try and calm her down.
About 6 months ago I came across weighted blankets and figured it couldn't hurt to try something else to ease her anxiety and this by far was the best thing we have EVER bought for her!
Some nights she would be uncontrollable even with medication, she would be unsettled, nervous and frantic. It could take hours to get her to sleep, settle or just keep still.
Now, she is calm and settles within seconds of the blanket being put over her!! It is now a part of her regular routine and she will alert me when she needs it during the day and waits to be covered in it every night!!!
Hands down worth every single cent! We have had the most success for using this blanket than we had with medicines!
I would highly recommend to anyone struggling with anxious pets."
- Chlo E
Love this? Then you may also enjoy...