5 Tips About How to Use a Weighted Blanket to Calm a Dog's Anxiety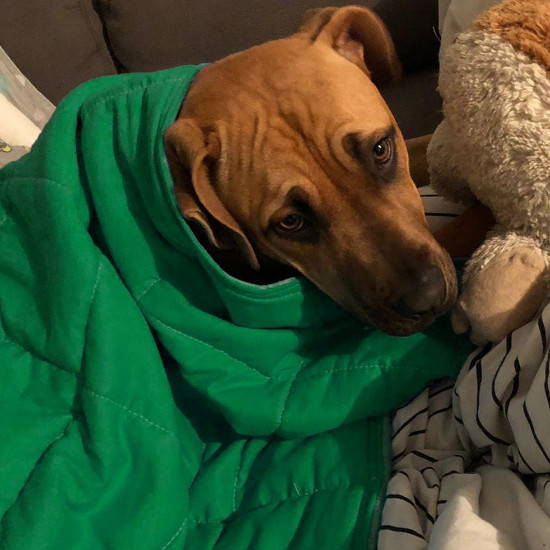 Here are 5 easy ways that you can use a Calming Pets' weighted blanket for a dog to help relieve your fur baby's stress and anxiety.

1. Create a safe place for them
Make one special place where they know they are safe. This could be their basket or bed, a corner of the kitchen, a crate (if you use one) or any secluded, quiet spot.
Put the weighted blanket in the safe place, as well as any other things they find calming, such as chew toys.
2. Put the weighted blanket over them
Cover their bodies with the weighted blanket. The weighted blanket has a number of same-size pockets, which each contain an even weight of glass beads. This means that the calming weight that presses down on your dog's body is evenly distributed over the whole body.

In the beginning, your dog may not like the blanket. But if you persist, most will come to seek out their blankets as they realise it can remove their panicked feelings.

3. Stroke and pet them while they get used to it

You are your dog's safe place. It really helps them get used to using the weighted blanket if you pet and stroke them for a few minutes while they quiet down and let the soothing Deep Pressure Touch work on their central nervous systems.
4. Take it with you
If you know that your dog gets stressed by certain situations - such as travelling in the car or visiting the vet - then take your Calming Pets' weighted blanket with you.
The micro glass beads mean that it folds up in a compact way, so it won't take up too much space if you don't use it.
5. Make it available 24/7
Lastly, let your dog be able to go and crawl under it any time they like. Leave it in their favourite place - or the safe spot you created for them if you followed our first suggestion.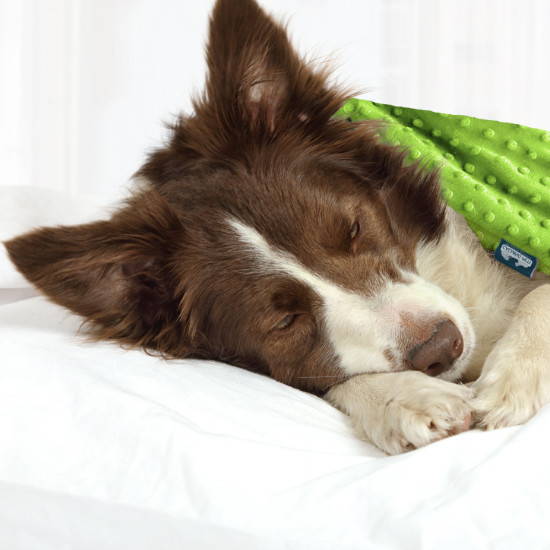 Wondering if a weighted blanket can work for your dog?
Here are what just some of our customers have said about our calming blankets for dogs. And if they could help these dogs, they can help your fur baby.
"Works wonders for storms and other loud noises"

We have a 3 year old rescue male Rottweiler who we adopted 18 months ago. He came to us with severe anxiety. We tried everything to help him overcome this!!
A friend suggested a weighted blanket. Since we bought it he has been a different doggie!!
He asks for us to put it on him at bedtime. It has worked wonders for storms and any other loud noises like tradies working in the area. We got a 5kg minky and cotton one!
Thank you Calming Pets for helping my furbaby.
- Paula G
"She immediately relaxes"

I have a Miniature Schnauzer, Ruby. Along with her age, she suffers severe anxiety. Her blanket is incredible. She actually gets ON her weighted blanket and makes noises until I place the weighted blanket OVER her. She immediately relaxes. This blanket is amazing.
- Natalie F

My pooch gets anxious when having to drive in the car.
Placing her under the blanket helps her to stay calm and we all arrive happy.
- Kathleen C
"Now she is calm and settles within seconds of the blanket being put over her"

I have an extremely damaged rescue pup who we adopted in 2017. She came to us with severe anxiety due to being beaten, abused and neglected for the first 8 months of her life. We had multiple trainers and behaviourists assess her and resulted in medicating her to try and calm her down.
About 6 months ago I came across weighted blankets and figured it couldn't hurt to try something else to ease her anxiety and this by far was the best thing we have EVER bought for her!
Some nights she would be uncontrollable even with medication, she would be unsettled, nervous and frantic. It could take hours to get her to sleep, settle or just keep still.
Now, she is calm and settles within seconds of the blanket being put over her!! It is now a part of her regular routine and she will alert me when she needs it during the day and waits to be covered in it every night!!!
Hands down worth every single cent! We have had the most success for using this blanket than we had with medicines!
I would highly recommend to anyone struggling with anxious pets.
- Chlo E
So, if your dog has anxiety or gets scared in certain situations such as thunderstorms, then Calming Pets' weighted blankets can help.
These weighted blankets literally soothe and calm your dog's body and mind.
You simply put them over your dog and the weights press down gently but firmly. This action is called Deep Pressure Touch.
It works in three stages to calm your dog mentally and physically.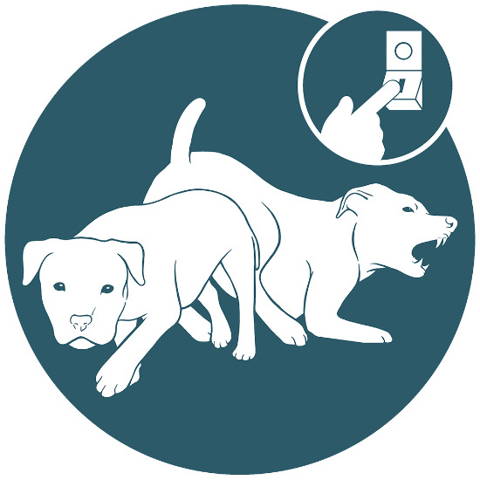 Deep Pressure Touch switches off your dog's body's "fight or flight" response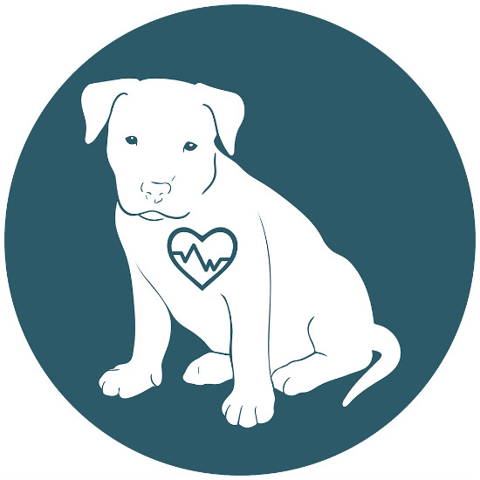 Deep Pressure Touch physically slows the heart and breathing rates. This means that your dog's body feels calmer.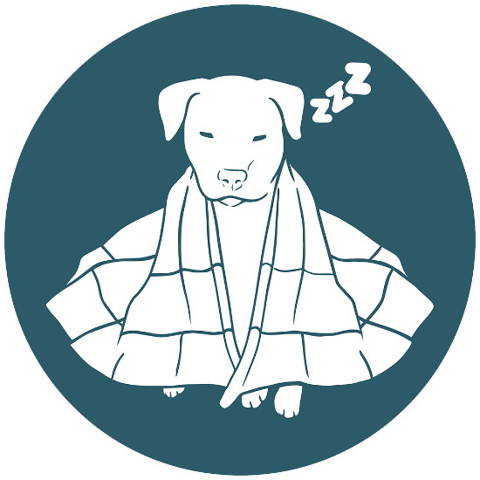 Deep Pressure Touch then floods your dog's bloodstream with "feel-good" neurotransmitters and hormones that calm the mind.
Our weighted blankets for dogs are: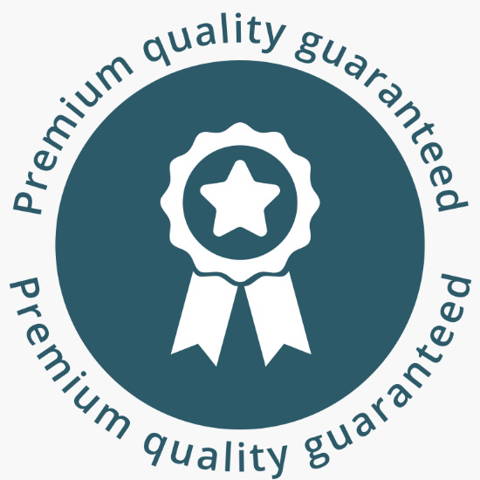 Premium quality
We manufacture to high standards using high quality inputs. This means that you can be sure of the excellent workmanship and that it will last.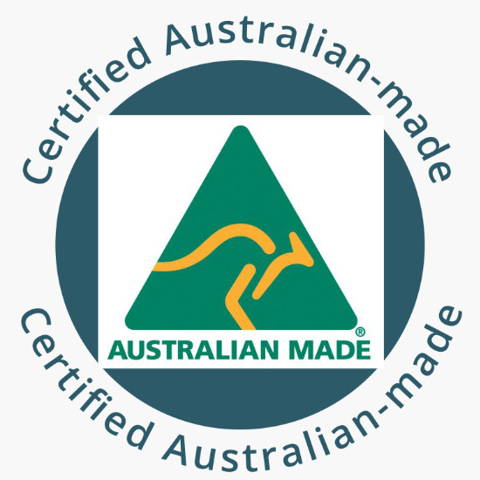 Certified Australian-made
We make them with love and care in Mandurah, WA - so that you know that it will be made with the correct weight that gives the best calming effect for your dog.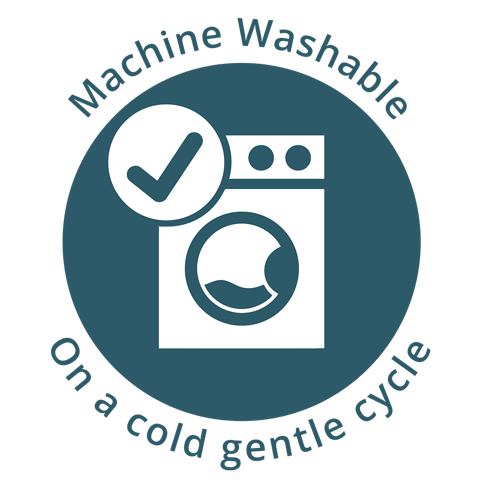 Machine-washable on cold, gentle cycle
A practical way to manage any dog mess.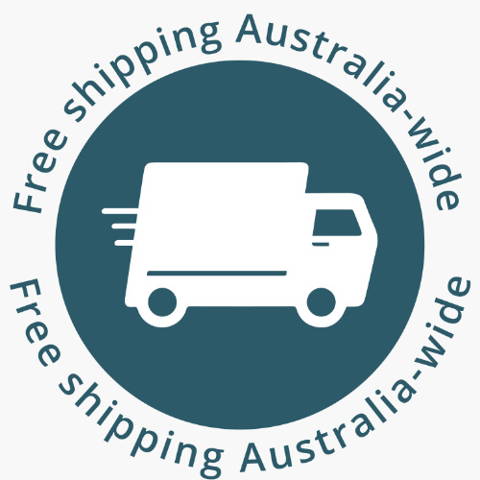 Shipped free in Australia
To get your dog a calming weighted blanket, firstly determine the right size blanket. You can use the easy-reference chart below.
And now you can get 20% off when you click the button below to claim your coupon code.
Get your dog a calming weighted blanket today by selecting their blanket size below.
Your pet will thank you - and it will make your life less stressful too.